Hail is often on the horizon the moment a storm rolls in. Rather than trying to squeeze your car into your cramped garage or worrying if you have updated insurance policies, investing in the best hail cover for your car is a wiser and more sensible option.
Hail can happen almost out of nowhere and can cause serious damage to your car in just a short period. Although it takes superhuman power to stop a hailstorm, the good news is that there are car covers that can keep your vehicle safe and protected from hail.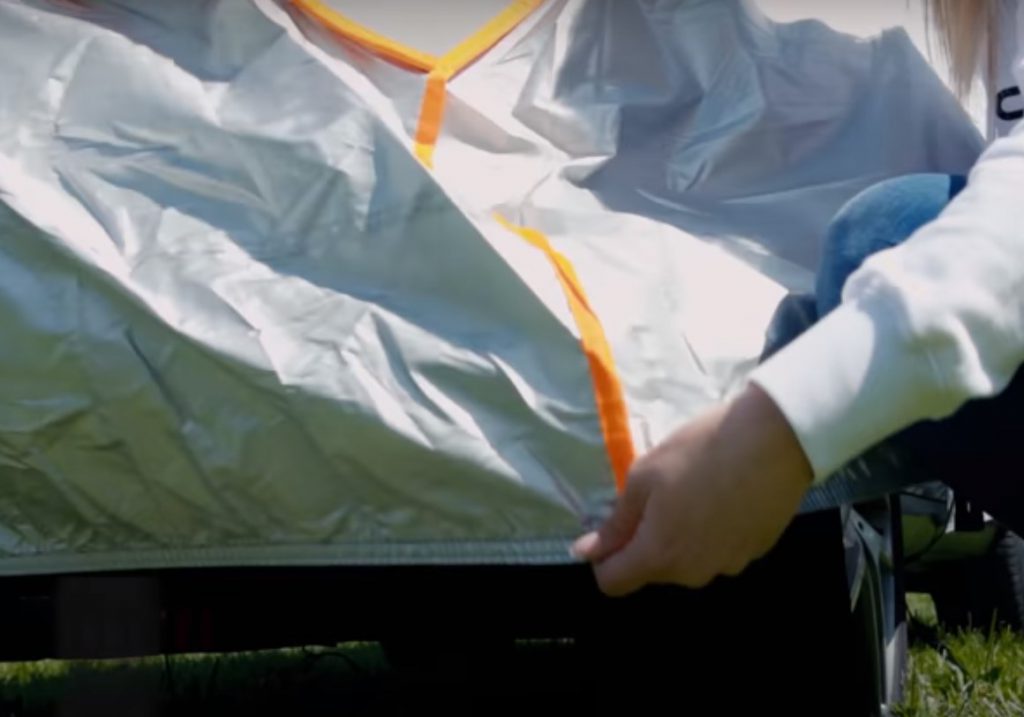 What is a Hail Cover for Car?
Hail covers, also known as hail protectors, are designed to lessen hailstorm damage on cars. You just need to place this cover over the hood, windshield, and other exterior parts of your car. Once you have it in place, the hail cover will safeguard your car from hail that might cause dents and other damage to your vehicle.
Tips for Hail Cover Installation
Below are some tips on how to install a hail cover for car:
Wash Your Car First
Before you install your hail cover, don't forget to wash your car thoroughly from top to bottom. Doing so will help limit the amount of debris and dirt that might get trapped between the cover and your car. If you end up covering your car even if it's still dirty and unwashed, the debris might scratch on the paint every time you install or remove the car cover.
Check the Direction of the Installation
Some hail covers have a back and a front part. Make sure that the front part of the cover is also installed on the front of your vehicle.
Keep the Cover Off the Ground
If you let your car cover touch the ground, it might end up introducing contaminants and moisture between the car and the cover. This can leave behind some swirl marks or encourage mould growth when left unchecked.
Check Your Vehicle
Even though you might think that you've done things right, it might be a wise idea to check on your vehicle now and then. Make sure there are no traces of debris or moisture under the cover. Correcting any issues with the installed cover might get more challenging if you don't address them right away.
Do You Need a Tight Hail Cover?
A hail cover for car should have a snug fit similar to comfy shoes. See to it that you allow some room that will let you apply the cover without tearing or stretching it.
It's also recommended to look for a not-so-baggy hail cover. A baggy hail cover might allow water or dirt in between the cover and the vehicle. A hail cover that is too loose might end up catching the wind similar to a parachute. This might increase the risk of the cover blowing up during severe storms. 
The Bottom Line
The best hail cover for car will lessen the risk of damage to your vehicle during severe storms. It saves you from insurance claims and fewer expensive repairs while keeping your vehicle looking amazing for a long time. 

Similar Posts From The Same Category: