If your lifestyle is filled with road trips and outdoor activities, you might want to add a mounting system to the roof of your vehicle so you can bring all the gear and equipment you need. Car roof bars and racks will improve your options to pack and transport your stuff securely.
Roof racks and bars are also ideal solutions if you have some items that are too big to fit in your vehicle's interior such as kayaks or bikes to eliminate the need for a trailer. But while roof racks and bars usually work together, the truth is that these two are unique and different from each other.
What are Car Roof Bars?
Roof bars are basically long bars running along the length of the roof of the car in a front-to-back orientation. Most vehicles are already equipped with one form or another of these bars that you will notice right away when shopping for a car.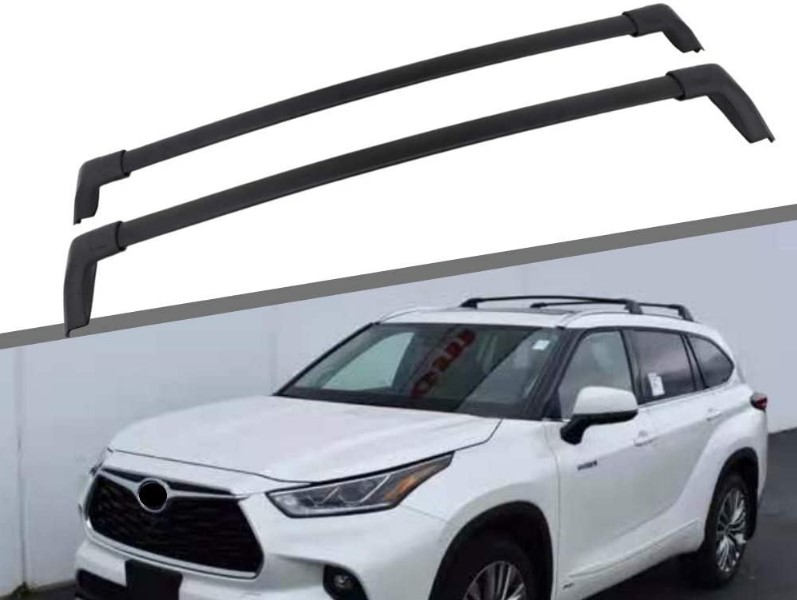 Other manufacturers also offer these bars standard but some may only provide these as an option instead. When your vehicle doesn't have these bars, you can always install them separately. Roof bars often come in two configurations:
Raised
Raised bars are attached to the roof of the car, often temporarily, rising about one to two inches off the roof surface.
These bars may lower fuel economy and increase drag. But these bars can provide more utility since the gap between the rail and roof can still be used to stow lighter and smaller items. 
Flush
Flush roof bars, as their name suggests, sit flush with the car's roof surface. These bars usually offer attachment points for the roof racks. However, they often involve extra containers and components to carry additional gear.
What are Car Roof Racks?
Car roof racks are often made up of one or several crossbars attached to the roof rails of the vehicle. It can also be its own raised system made up of both crossbars and rails. The crossbars are for vehicles that are not equipped with rails.
A roof rack can help your car accommodate heavier and bigger gear. Using special accessories will also let you secure equipment for outdoor sports or mount large storage baskets or bins for extra capacity.
Key Considerations for Choosing Between Roof Racks and Bars
Since you now got some idea about the differences between car roof racks and bars, it is time to determine the right one for your needs. Below are a few things to consider.
What Will You Transport?
This is probably the most critical consideration because your choice must be able to transport and store your items safely.
For example, you might require storage for your bike today but you might still have other planned activities.
If this is the case, you might need other compatible accessories.
Make sure you also have all tie-downs and other necessary items required to guarantee that your gear won't fly off during your drive. 
What Will Fit Your Vehicle?
Not all car roof rail or rack systems are compatible with all vehicles. Different system brands might also not be compatible with one another.
There might be some incompatibilities depending on the method of attachment, size, or weight, for example. Always double-check your car's specifications and the roof bars you want to prevent costly errors.

Similar Posts From The Same Category: